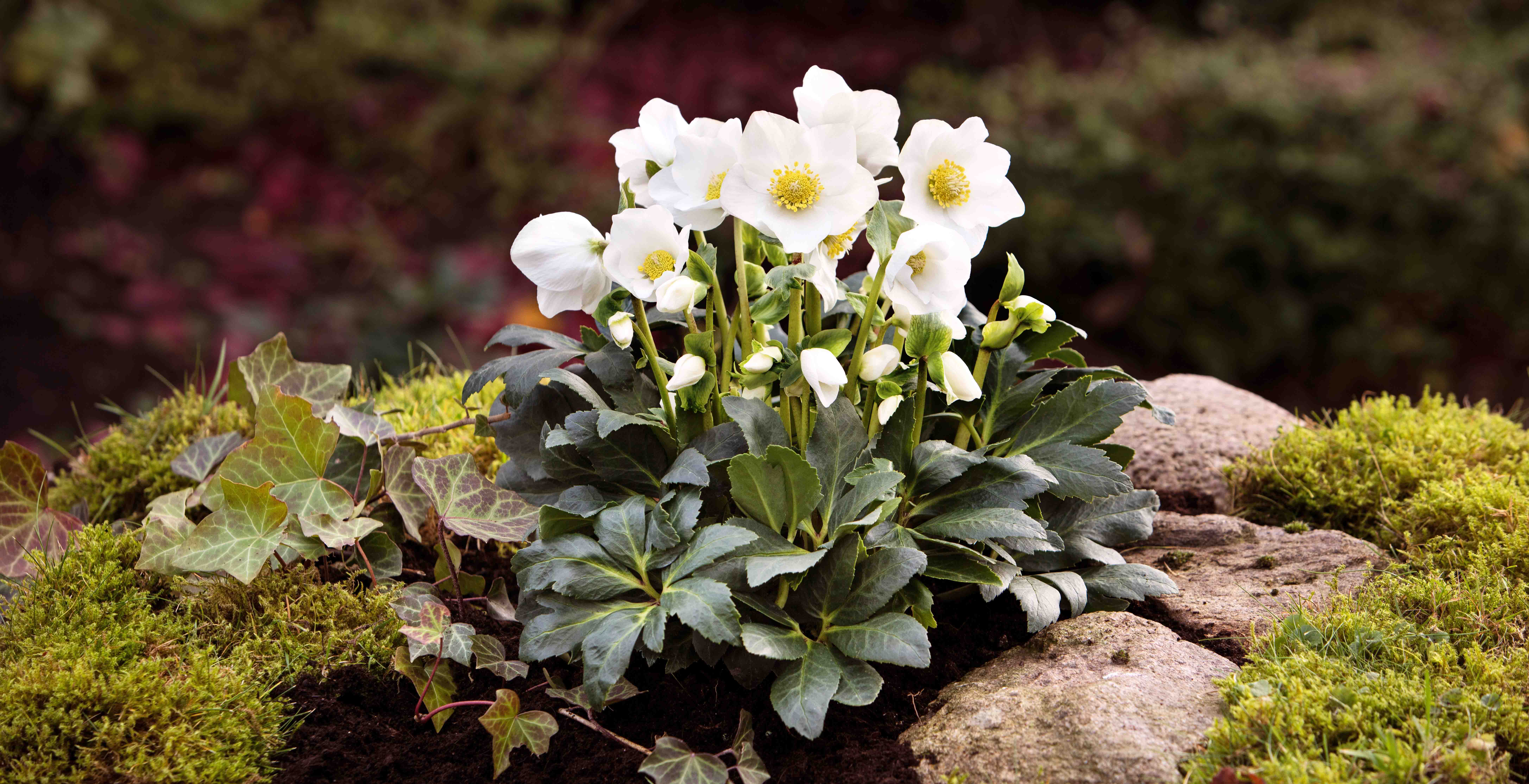 HOW TO PLANT CHRISTMAS ROSES
September to November is a good time to plant Christmas Roses, when the plants are not in flower and the ground is not frozen.
To plant Christmas Roses properly, first look for a place in the garden sheltered from the midday sun. Christmas Roses are very comfortable under deciduous woody plants where the blazing summer midday sun cannot hurt them.
By contrast, the mild winter sun doesn't harm them. The planting instructions provide you with a step by step guide on how to plant Christmas Roses in the garden. Also, the Uses section offers instructions and ideas on how to plant planters for balconies and terraces and use Christmas Roses as decorative flowers for the home. Christmas Roses are also perfect for winter plantings on gravesides.